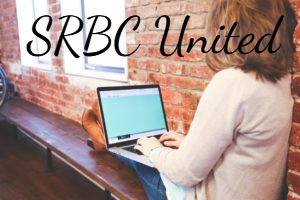 SRBC Blog is Officially Here!
If you would like to submit a personal blog, article, paper, business, school paper, personal website shop/work, artwork or anything similar that you would think anyone could benefit from, please email them to silverrunbc.sealeal@gmail.com
For more information, please continue to read below…
God's work is in progress…
BLOGS – ARTWORK – & MORE!!!
CALLING ALL CHRISTIAN WRITERS, ARTISTS, CRAFTERS, PHOTOGRAPHERS, MUSICIANS, AND OTHERS!!!
This is a new addition to our website and we are proud to include it!
Here you will find amazing writings, small business, or artwork from people near and far!
You do not have to be a part of our church in order for your work to be displayed on here.
This is for our church and our surrounding community of Christians!
If you are a writer/artist, enjoy writing about God & Christian aspects, or you enjoy making art about God's creation, then please by all means

email

us!
We appreciate any writings that are about:
Christian standpoints on current topics
Christian articles you thought were great to read ( attach link and author to article, please! )
We would appreciate any artwork/craftwork such as:
*all received digital – meaning it is sent by email
Personal paintings, sculptures, other media
If you have a website that your artwork is displayed, such as Etsy, Pinterest, Amazon, or another website,
please attach the link within the email.
Any local small businesses that stand on Christian principles? We include those businesses as well!
If you would like to submit a personal blog, article, paper or artwork/craftwork, small /personal business, or anything else that you would think SRBC's website could use or that someone else would enjoy reading/viewing here, please email them to:
silverrunbc.sealeal@gmail.com
You may also email us if you have any questions regarding this page!
We are looking into having this page as a way for Christians to feel free in submitting their work whether it is published or unpublished. We intend to have a friendly page for all to view and enjoy, so please, share and tell others about this new page and submit your writings & art!
We are excited about this new page and we look forward to hearing from you!!!
How the submission process works:
SRBC's website coordinator (WC) will review each submission via email. The
WC will contact the writer/artist about their submission and then the
WC then posts the accepted writing to this page.
There are only a few steps to take and only a few things to consider before submission. SRBC asks that you include some information for us to give you credit on your work. It is your work and we want people to know who it is from, but if you want it to remain anonymous that is okay with us!
We will need you to include the following within your email:
1. Your First and Last Name
(
or write it out as "Anonymous" or "Unknown")
2. Date of artwork completed
(mm/dd/yyyy or just the year)
3. State of which you live in
(if other than U.S.A., please write which country)
4. Digital version of writing, artwork, etc.
(Word, PDF, photograph, website, etc.)
SRBC's Blog is a great way for our members and outside community to show others their great talents and abilities! You do not have to even be a member of SRBC to display your talents. Even if you do not think your abilities or talents are that great, we are still interested into seeing what you can do!
Whether it is from paintings, a portfolio of photography, inspiring blogs or thoughts, Christian services or volunteer work, singing about what God has done for you, an incredible non-profit organization, to whatever else the case may be… we want to help you be a part of something that our whole community can see!
We do not want this page to be from just one person, we want our whole community to be involved and to feel appreciated for what all they can do! If you are a local small business owner or even if you just started up a business, we are interested into displaying it! If you make vinyl t-shirts and products, make pottery or paint canvases, we are interested! Whatever the case may be for you, send us an email today regarding what you do and we will see what we can do with it on here!
silverrunbc.sealeal@gmail.com
So please, take the time today, share with others, and let us know about and view your amazing talents!
IMPORTANT NOTICE:
Our website coordinator has the right to accept or not accept any submissions that is seen as inappropriate from being displayed on our website. Anything that is offensive, vulgar, contains nudity or profanity or is not accepting in any way to Jesus Christ, our pastor, and website coordinator will, unfortunately, not be accepted and will not be displayed on this page.
We apologize ahead of time if your submission is not accepted, but there is a thorough process that we will uphold to and
we want to be able to have our church website remain Holy and God-based.
We say this because we care and we want our viewers to know that SRBC is eager to see other Christians' work and we want people around the world to see the gifts God has given them!
We want you to be able to get your writing/art work out there and we will work with you to the best of our abilities on it, but we will be needing it to follow our rules and guidelines.
We appreciate you and what you do for God!
JESUS LOVES YOU AND WE DO TOO!
What are we seeking for?
photographers
writers
artists
volunteer work
non-profit organizations
creative people for Christ
Godly people with Godly abilities and talents
musicians
crafters
small or beginning businesses & more!
Basically anything for our viewers to be able to enjoy viewing from time to time. They can find stores, people's work and more easily through this page. Email us today if you know of anyone or you are someone who wants to get their work out there for many people to view and enjoy!
Seeking Godly photographers!
email us today!
Seeking writers for Christ!
email us today!
Seeking Godly artists!
email us today!
Seeking creative people for Christ!
email us today!
Seeking Christian volunteers!
email us today!
Seeking Godly people with Godly abilities and talents!
email us today!