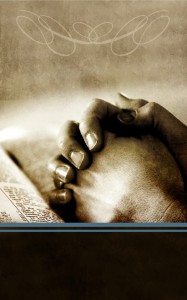 Every man is invited to join this ministry to help families in need, grow spiritually so you can be the leader of your family, plan trips, plan fundraisers and many more activities.
This ministry is much more than just helping others, it is a way to help yourself so that you can achieve to help others.
Brotherhood is a fellowship of guys who are wanting to grow together, to change the local community together, and accomplish being a better man through God's teachings.
Brotherhood is meant for any man, regardless of age. So come and enjoy the fellowship!
Brotherhood meets the 2nd Sunday of the month @ 7:30am EST in the Fellowship Hall.
"Brotherhood Breakfast"
Brotherhood Breakfast is a free breakfast that is provided as you listen to an inspirational speaker. There is normally a different speaker each month. The breakfast includes your typical southern delight of eggs, bacon, sausage, biscuits, grits, etc. with a side of coffee or whatever you may prefer. It is definitely something men and younger men do not want to miss! There are guys and men of all ages, so come and enjoy the food and fellowship!
Note: Check with Randy Temples for changing dates due to unforeseen circumstances.
You will see him during our services and class times.
If you wish to hear more information on Brotherhood and what all happens within it, please contact Pastor Richie, of which you can see his contact information in the "CONTACT US" page.
Links for Men:
This is a website for researching and reading Scripture online– all in the language or translation of your choice! You can also search the Bible by keywords or verse.
The term "Southern Baptist Convention" refers to both the denomination and its annual meeting. Working through 1,200 local associations and 41 state conventions and fellowships, Southern Baptists share a common bond of basic Biblical beliefs and a commitment to proclaim the Gospel of Jesus Christ to the entire world.
Ministry Watch is an online database with profiles on more than 400 of the largest church and para church ministries in the United States. It is also a place where you can learn about how to be a "responsible giver."
Lifeway is one of the world's largest providers of Christian products and services to serve the whole family. (Online bookstore)
(Billy Graham Evangelistic Association)
(Campus Crusade for Christ)
To engage, encourage, and equip the church worldwide, sharing the depth and transforming power of the Gospel as it permeates all spheres of life.
Crosswalk.com is built around four primary content areas – Faith, Family, Fun and Community.
"Men Transformed Worldwide."