More Information

If you have a question that we can help you with click on the Contact Us from the navigation menu at the top and bottom of this page. On the Contact Us page we have provided email addresses from our staff if you have any questions or concerns. Also, we have included the church phone number, the church mailing address, and web address. You can even email your praises and prayers and include information on anyone that you know that has a serious need.
We are a church that is here for you, so please do not hesitate to contact us and feel free to explore more into our website!
Jesus loves you and we do too!!!!!!!!
Links
Here you will find Christian links for your personal walk with God.
This is a website for researching and reading Scripture online– all in the language or translation of your choice! You can also search the Bible by keywords or verse.
The term "Southern Baptist Convention" refers to both the denomination and its annual meeting. Working through 1,200 local associations and 41 state conventions and fellowships, Southern Baptists share a common bond of basic Biblical beliefs and a commitment to proclaim the Gospel of Jesus Christ to the entire world.
MinistryWatch is an online database with profiles on more than 400 of the largest church and parachurch ministries in the United States. It is also a place where you can learn about how to be a "responsible giver."
(Adrian Rogers)
(Christian Movie, TV & Music Reviews)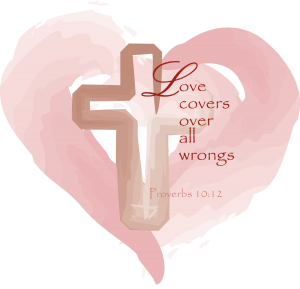 http://blog.truthaboutabortiononline.com
To the men and women that have been held captive because of emotional scars after having an abortion; and to the babies whose lives were taken, this blog is dedicated to you! This site tells you a testimony from a survivor of abortion and all the pain that it gives you. I am here to tell you there is hope! The truth about abortion will be told here that no one else will tell you. If you want to speak out about abortion or know someone who had one, post your comments on the blog. This blog is here for you, so you also can have a voice.
This is a blog giving you the truth about abortion, from a Christian perspective. It lists: abortion options, fetal development, statistics, forgiveness being the most important thing, physical manifestations and emotional symptoms after abortion, stages of grief, God's Promises, polls to take, books and a video to help, Tammy's personal abortion links, abortion updates in today's news, etc.
This blog was made for youth girls to adult women. This is a place where you can find updates from Sisterhood and also receive ministry for yourself. We will be adding information dealing with Abortions, Women's Health, Marriage from the ladies point of view, Devotions for Women, Army Spouses dealing with separations due to deployments, etc.
Providing a safe, Christian environment for our community to come and watch some softball.
For up to date weather conditions for Seale, Alabama.
God's work in progress…